> >
About Hillary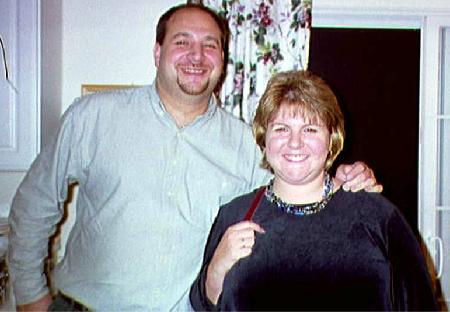 Hillary and Bruce Rubin
My oldest daughter Hillary Celia married Bruce Rubin on June 12, 1994. Lindsey Felicia, born December 3, 1995 and Daria Ivonne, born May 7, 1999.

Hillary and her family live in Fairfax Virginia.

Hillary graduated from Queens College, NY with a degree in Fine Arts and received her Master's degree in Information Sciences (also from Queen's College, NY) in February of 1999. Hillary is the head librarian for Kenyon and Kenyon a Washington, DC law firm specializing in Intellectual property law.

Hillary is a an avid, almost fanatic, knitter and maintains a very entertaining BLOG called knitting4Shirley. Hillary and a friend hosted a very successful and well received sock knitting tournament they called Sock Madness They are planning on running another tournament in 2008

Bruce is Facilities Manager for Software Productivity Consortium located in Herndon, VA.
Last updated September 3, 2007